Philadelphia Family Celebrations Guide
Tips, advice, and resources for a planning the best birthday parties, bar and bat mitzvahs, and special occasions in Philly!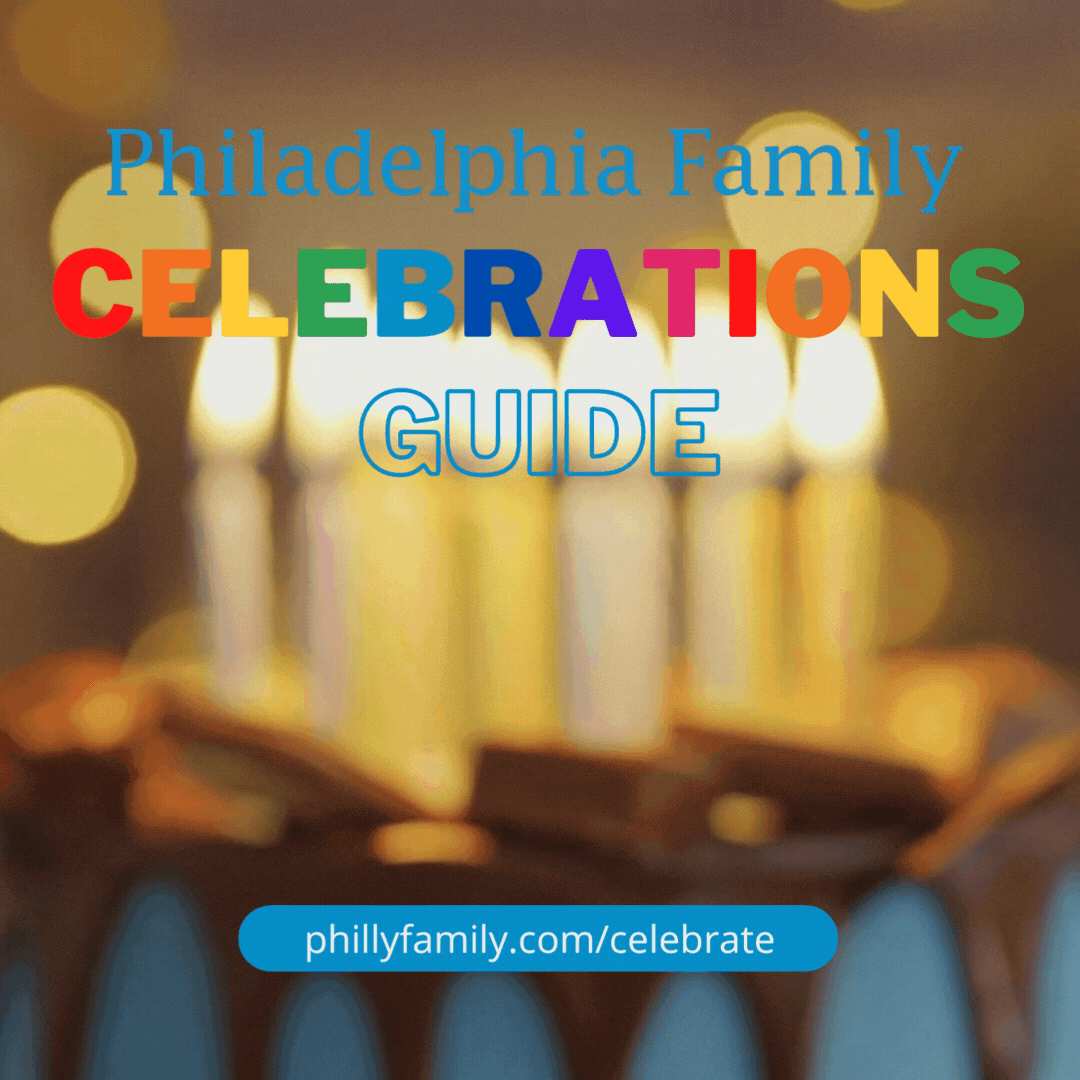 This Philadelphia Family Celebrations Guide is about more than just birthday parties. Think of all the reasons we have to celebrate over the course of a year — holidays, milestones, anniversaries, religious days, big sporting days, (ok, mostly any Sunday during Eagles season for many of us!) and so many more! Our Celebrations Guide is here to help amp up the revelry for any day you'd like to make even more special. Find places you can host a party, catering ideas, places to shop, bakeries, party favors, where to buy the best gifts locally, and MORE!
Philadelphia Family is published by a team of local women families raising their kids in Philly with resources, events, and each other. Like us? People love us! Our High Five email newsletters are published every Thursday to help readers make the most of their weekends with fun things to do with their kids. (Sign up for future editions of this Guide!) The dynamic "hive mind" of our Philly Family Community Facebook group is the hub for referrals and trending parenting discussions while our Philadelphia Family Facebook page and @PhillyFamilyMag Instagram handle keep followers in the know.
Main Line Parent Celebrations Guide
Philadelphia Family Celebrations Guide
Bucks County Parent Celebrations Guide
Philadelphia Family Celebrations Guide Presented by AMC Photography Studios
Whether you're throwing a casual birthday party, Sweet Sixteen, bar or bat mitvah, or quinceanera, Philly has plenty of venues for a teen event
Get to know these Philadelphia Family Members
Philadelphia Family Members are local community builders like us who would like to be more connected with families in Philly. The Members below support the Philly Family Community and our Back to School Guide. Have you had a great experience with any of them? You can help other families benefit from your experience with an endorsement on their Profile Page! SHOW YOUR SUPPORT WITH A 5-STAR REVIEW.
Love Philadelphia Family? You Might Also Enjoy