Why We Love East Falls
Meet the Hassinger Family of East Falls to learn why they love where they live, thanks to Jessica Catherine Photography.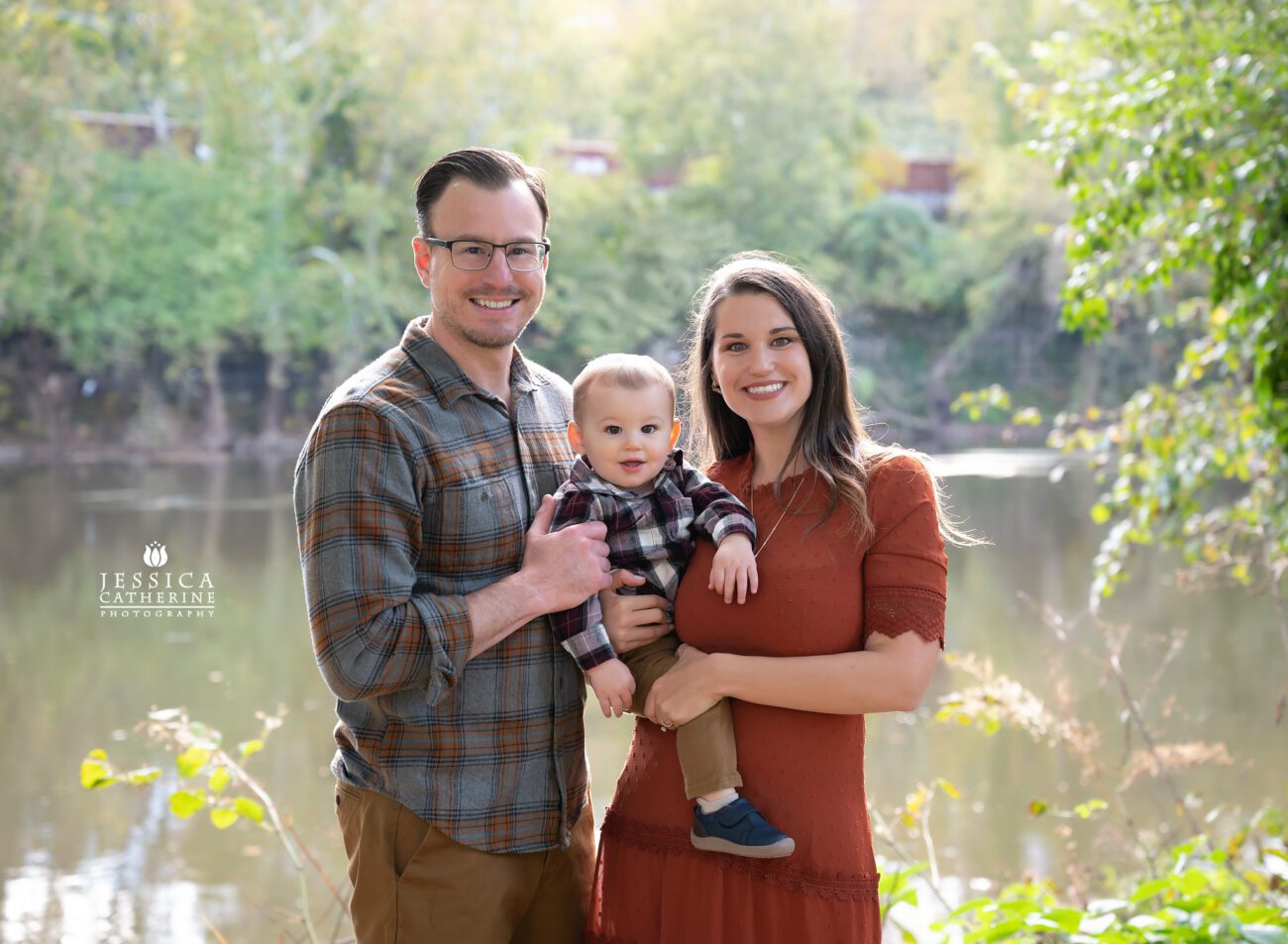 A sense of community can make a neighborhood feel like home and contribute to a positive living experience. In this series, we've invited a few of our Philadelphia Family Members to connect us with a local family they've served to explore why they love where they live.
Jessica Catherine Photography is proud to share their work and introduce you to the Hassinger family, to share why they love where they live.
East Falls is situated on the banks of the Schuylkill River and offers easy access to other parts of the city. It's close to Center City, Manayunk, and the Wissahickon Valley Park. East Falls has a strong sense of community, with local events, farmers markets, and neighborhood associations bringing residents together. East Falls is a diverse neighborhood, with a mix of families, young professionals, and students. Read about why the Hassinger Family feels the love for East Falls, thanks to Jessica Catherine Photography.

Which town do you call home?
"The East Falls neighborhood in Philadelphia."
What drew you to the neighborhood?
"Eli moved here in 2008 because he loved that it was in the city, but still had trees, parks, and a quietness to it. Elena lived in DC and eventually decided moving in with Eli was the best fit, because she grew to love the East Falls neighborhood. It is so easy to get to know so many great people, because everyone is so friendly. We also love how close we are to Center City. There are cute restaurants, bars, cafes, a brewery, Rutabaga Toy Library, an actual library, a play gym, several playgrounds, and even a Saturday farmers market that we try to go to every weekend! Our son Elliot can be seen hanging around East Falls with his nanny during the week. Everyone knows Elliot, from the staff at Dunkin' Donuts to being a regular at Wissahickon Brewery! Elliot goes up to our favorite food truck Babalouie BBQ and shouts "Hey Brooks (the owner), pork Mac & Cheese please!" We joke that he has more friends in the neighborhood that we do, because everyone loves that kid."
What does a typical weekend look like for your family?
"On Saturdays, Eli makes pancakes while mom tries to get a long ride on the Peloton. Hopefully when the weather is nice she can start running again post-baby. Then we all head to our local coffee shop, Thunder Mug Cafe, then the park across the street followed by a trip to the farmers market. We try to get as much outside time as possible and visit with our friends! We are always down to try out a new kid friendly brewery!"
Which membership does your family get the most use out of?
"We cut a lot of memberships and subscriptions since we are trying to save money with two small children back to back. However, we kept and get a lot of use out of our Philadelphia Zoo membership."
Which local park or playground is your favorite place to hang out?
"We love McMichael Park in East Falls for all of the green space for Elliot to run around. In the summer we go to McDevitt because it has a splash pad! Elliot loves going to Rutabaga Toy Library and Kids at Play for indoor activities.  We also love walking Kelly Drive which is very close to us."
What is your favorite local kid-friendly restaurant?
"Le Bus in East Falls! Kid friendly menu and seating!"
What is the best piece of parenting advice you've received?
"Soak in every minute. I also like to give the advice, as a mother you can do anything and anything you do not have time to do is not important. Nothing is more important than time with your kids!"
You have friends visiting from out of town. What are your must-do local attractions?
"We love taking people to Fiorino, a local Italian restaurant in East Falls that everyone loves. In the summer we try to check out where Parks On Tap is. A trip into the city is always fun, but we love going to places where we can walk!"
Tell us about a family tradition you have started.
"Every night after bath time before the kids go to sleep, we do a "family hug" at bedtime. Everyone makes sure to give every person in the family a hug and a kiss and says good night. It is so simple, but has grown to become our favorite part of the day!"
Jessica Catherine Photography is a boutique, in-home maternity, newborn and baby portrait studio specializing in heirloom albums and wall art. Avoid a trip to a high traffic photography studio, sit back and relax as a professional portrait experience is brought to you. All props, outfits, backdrops and accessories are provided which enables you to achieve the look of a studio session in the comfort of your home. Jessica Catherine Photography offers an exceptional client experience comprising four steps including a Design Consultation, Session, Review & Ordering Appointment and Artwork Delivery. Each session is fully customized for every client and culminates in striking commissioned artwork featuring your beautiful baby and family your family will cherish for generations.